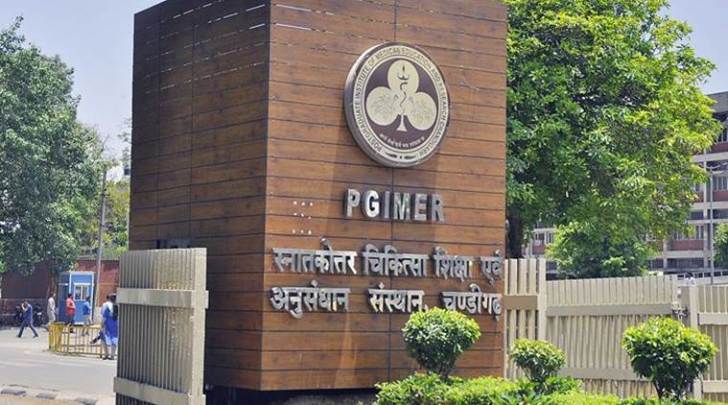 THE Bhabhatron-II TAW Cobalt-60 Teletherapy Device, a 100 percent indigenous device, has now been launched at the PGI in Chandigarh.
As a joint venture between the Department of Radiological Physics and Consulting (Bhabha Atomic Research Center) and Panacea Medical Technology of Bangalore, the unit is highly effective in providing radiation therapy for cancer patients.
It retains the benefits of the Cobalt 60 machines with the added features of paperless recording, improved treatment accuracy, efficacy and safety, and very little downtime, enabling 60-70 treatments per day with no unplanned interruptions.
It is very cost-effective compared to imported versions of Cobalt-60 teletherapy devices and costs 75 percent less than currently available low-energy linear accelerators, allowing its wider application for cancer therapy.
Its versatility enables cancer to be treated in various locations – such as the brain, head and neck, chest, extremities, palliative therapies – and is widely recognized as an efficient method of treatment in various cancer centers in India and abroad.
PGI's Radiation Therapy Department serves cancer patients from all over Northern India, treating 250-300 patients with radiation therapy daily, and the installation and clinical use of Bhabhatron II will enable more patients to receive affordable, high quality treatment in a timely manner, committed to the fight against cancer .
Nearly 70 percent of cancer patients will need radiation therapy at some point in the course of the disease, either to cure them or to relieve symptoms. The availability of different modalities under one roof, says Prof.
Sushmita Ghoshal, Head of Radiation Therapy, enables the department to triage and individualize treatment specifications depending on patient and illness needs, be it large-scale treatments, for example for head and neck, gynecological or breast cancer, which make up the largest proportion of the cancer burden. or highly focused, small-field modulated or radiosurgical treatments. This has helped shorten the waiting time to less than two weeks, the doctor adds.