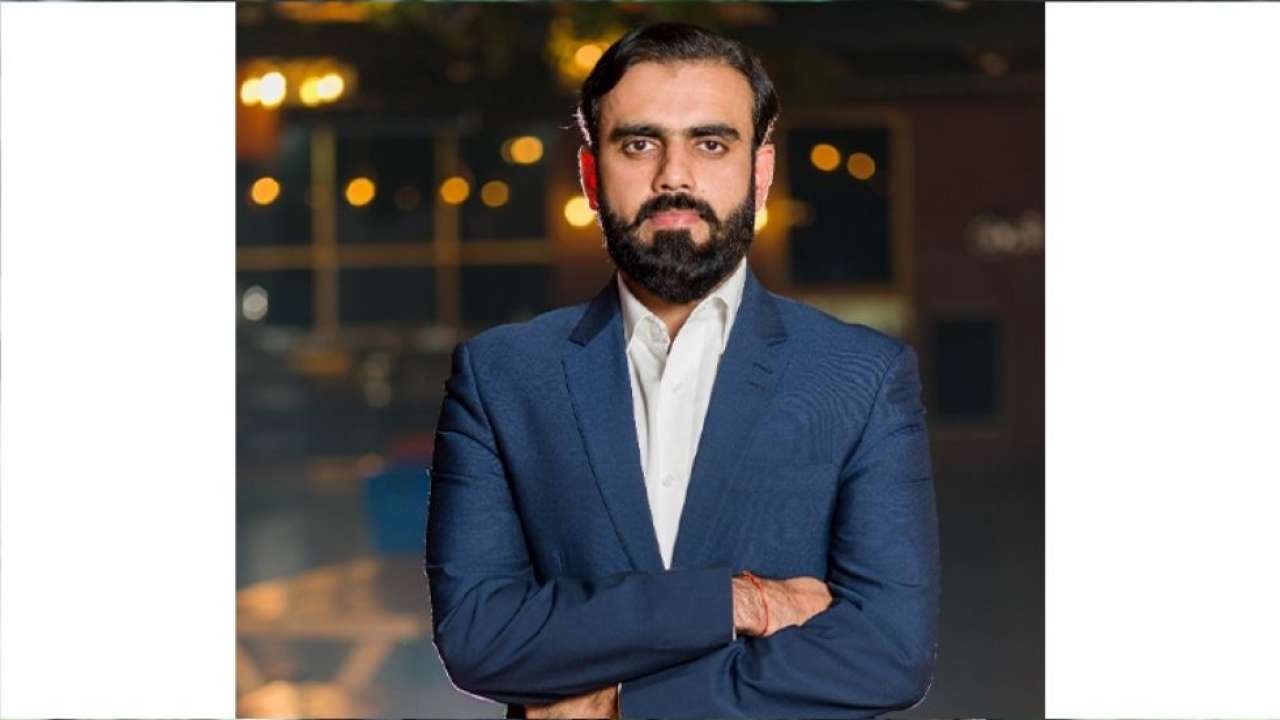 Great leaders don't want to be leaders; rather, they are trying to make a difference. They are driven by fervor, passion, and a desire to improve not only their own but the success of others around them as well. Saurabh Singh is one such well-known figure in the technology outsourcing and product development industry who is also a trailblazing entrepreneur, political strategist, and active investor.
Armed with a mastery of digital technologies and an experienced investor, Singh has inspired legions of startups. He is a thought leader, inventor, and someone who uses unconventional business and product methodologies.
Thanks to his ability to turn dreams into reality, and backed by a strong sixteen year experience, Singh has helped over 1000 technology companies develop their mobile strategies and left an indelible mark on the app ecosystem. Along the way, he has created more than five thousand job opportunities for emerging professionals in the country.
Because of his experience and expertise, Singh has led the company to excel in all leading and next generation technologies and to develop products that deliver a holistic user experience.
In 2015, a team of enthusiastic professionals including Sudeep Srivastava, Prateek Saxena, Peeyush Singh, Dileep Gupta and Saurabh Singh came together to achieve their goal of creating intuitive and scalable solutions for mobile app development, and that's how the Idea of ​​Appinventiv. Because of their ability to push the boundaries and challenge the status quo, Appinventiv has released revolutionary apps that are revolutionizing the app industry.
Driven by a strong belief in the trinity of technology, innovation and improvisation, it quickly rose to the status of a technological innovation powerhouse, proving from the start that it is a revolutionary company delivering cutting-edge solutions.
Within six years of its inception, Appinventiv has made a significant impact by excelling in all leading and next generation technologies, by emphasizing the recruitment of exceptional IT professionals, by being on the cutting edge of technology through its innovation lab, and businesses and new age companies empowered to break new ground Digital First Benefits.
In a short time, Appinventiv has developed from a small company with ten employees to a global company with 700 IT experts with different specialist knowledge. Their diverse range of bespoke services secures customers from a variety of industries, including retail, travel, e-commerce, education, hotel, advertising, market research, m-health, fintech, manufacturing, consumer goods, logistics, SCM and non-profit.
After seeing domestic successes, Appinventiv shifted its attention to overseas markets and has built a massive global presence with a large successful presence in countries such as the United States, the Middle East, Europe, Australia and New Zealand.
Appinventiv has solidified its position by touching all aspects of technology and empowering and transforming the fortunes of over 1000 clients to date. Today it has a portfolio of services to well-respected clients such as the Government of India and the Government of Qatar, as well as hundreds of global companies including Oracle, NASA, KPMG, IKEA, Vodafone, Dominos, ABP Live, Asian Bank, and Pizza Hut. As part of their expansion strategy, they have added four new settlements to their current mission cities in Chandigarh, Dehradun, Indore and Lucknow.
Appinventiv has worked tirelessly with entrepreneurs and next generation companies to create breakthrough solutions through its businesses that support startups and global Fortune 500 companies. So far, they have helped 74 percent of their partners in the startup department grow big and make millions of dollars in investments. With over 1000 products to date, they have made a decisive contribution to changing the technology landscape.
Their popularity can be seen from the fact that they were named "Best App Development Company" at the India Enabler Digital Awards 2020.
Appinventiv has recognized that even the best business ideas often fail due to a lack of money and orientation. That is why Appinventiv has started a campaign for its employees in which every Appinventor has the opportunity to become an entrepreneur and build a company worth millions. Singh, the head behind the initiative, says: "In our quest to drive innovation and accelerate digital transformation, we encourage our employees to discover their passions by developing new ideas and providing resources to push them through. Every newly founded company is another step on the path to innovation, from which society as a whole ultimately benefits. I believe that this will not only contribute to the development of ingenious ideas and products, but will also have a major impact on India's entrepreneurial and economic future. "
By aligning business and social interests along the two axes of innovation focus and active transition management, Appinventiv continued to flourish even in the unprecedented times of Covid. They even waived a single layoff or pay cut. Appinventiv launched the #Stepping Up campaign in 2020 to spread job opportunities for people who lost their jobs during Covid. As part of the initiative, they hired more than 200 employees with an average increase of 22%.
They aim to recruit more people, especially women, as they believe in empowering women and giving them equal opportunities. Appinventiv has long valued women's efforts and inspires numerous women to lead by example.
Believing that a healthier, happier, and less stressed workforce will be more productive and better able to drive technology adoption and innovation, Appinventiv has given its employees three increases in just 15 months, despite the constraints of the ongoing pandemic. They also announced a free health insurance policy of around 2 to 4 lakh each for each of their 650+ employees.
Singh's rise in the IT sector serves as an example for next generation entrepreneurs of how to set goals, improve organizational performance, and move forward as an entrepreneur and representative of a more just, egalitarian, and entrepreneurial society.
Disclaimer: This is a special item.